We have lots of great events coming up over the next month – be sure to join in!
Friday 19th August – finals of the Olympics event – even if you're not playing why not come down for a burger meal for the bargain price of €5 – watch some competitive tennis and see who picks up the spoils! From 7.30pm – bar open.
Friday 26th August – wine tasting evening –  7 quality Albarino Rias Baixas white wines to try from different vineyards with a selection of delicious Spanish tapas from Galicia. The evening which starts at 7.30pm will be hosted by Irish Times critic John Wilson and attendees will be provided with wine tasting notes on the night. 6 tickets left – more info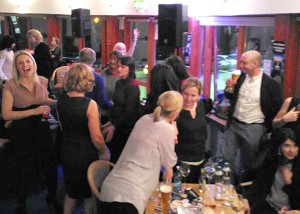 Sunday 4th September – senior league starts for 5 weeks – this Dublin league competition runs for 5 consecutive Sundays for members over 35. 9 courts booked from about 9.30am to 1 for the men and the ladies from 2 – 4.30pm.
Saturday 10th September – members night and club draw – a chance to get to know your club and fellow members a little better. Just come down and play tennis at 7pm  – retire to the bar at 8.30pm, enjoy some food and a bit of banter for the evening. Win €1000 in the club draw! More info
Saturday 10th to 16th September – Sinnott Auto senior club open – All levels from class 2/3, 4/5 and 6/7 covering singles, doubles and mixed. Entries open online now … It will be great to welcome players from all around the country to our event! Delicious food and great tennis all week!
Check out our senior calendar for the rest of the year