tennis in Greystones
Open for membership. Join online and book courts immediately. Junior coaching and summer camps bookings open for members (and non members from Friday 14 May). Queries on junior coaching and camps to Alan on (087) 2225298.
Join today
Member Login to SMART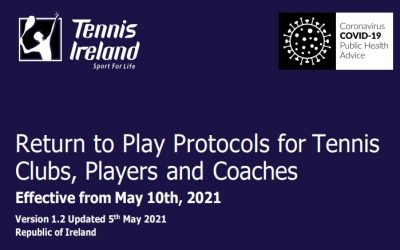 Return to Tennis Guidelines on 10 May Tennis Ireland protocols are outlined in the guide document - please click here. You are reminded to be familiar with and follow the guidelines in full the so that the risk of transmission of COVID-19 is minimised. Key things from...
read more