Our coaches are available for private 1-1 lessons. Contact our coaches directly if you are interested in doing this.
Daniela Vaideanu
Contact Daniela on 0894995830 . Cost per hour €30.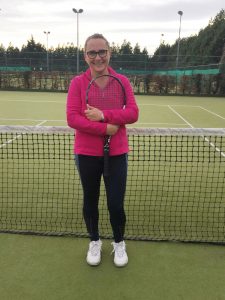 Daniela has been coaching children and adults for 20 years. She believes in building structure in your tennis game i.e. acquiring solid footwork and the correct technique for shots to bring flow and skills to your game and develop your self-confidence. Her background in psychology means that she adapts her coaching style based on the needs of the adult or child and their age and stage of development.
Qualifications
Graduated "Physical Education and Sports"  Tennis Specialty,  University George Baritiu
International tennis coach certificate GPTCA (Global Professional Tennis Coach Association) – Level B
Graduated "University Spiru Haret, Faculty of Sociology and Psychology"
Psychological Counselor SPER ( Romanian Association of Experiential Psychology)