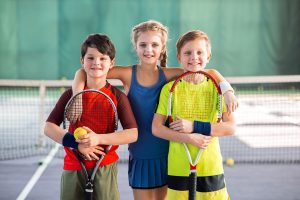 Junior Group Coaching 2021
April – June 2021
Monday 26th April – Saturday 26th June (8-week term)
No coaching: Saturday 1st May, Monday 3rd May, Saturday 5th June & Monday 7th June
All groups & times will remain the same as the September – December 2020 term. If you would like to change your coaching day/time, or if you will not be attending this term, please text Alan on 0872225298 and I will get back to you as soon as possible
Booking:
Booking will be open from Friday 16th April at 10 am via your smart club account.
Please only book the day & time that you attended class for the September – December 2020 term.
If you did not attend the September – December term and would like to join a coaching group, please contact Alan on 0872225298 to arrange a short assessment so that we can advise on the best coaching group for you.
Bookings close on Thursday 22nd April at 6pm.
** If you did not attend the September – December term, please do not book for the new term as we may not be able to guarantee a place in that group. **
Fees: €80 for 8 week term. Monday & Saturday classes are for 7 weeks only due to bank holiday weekends in May & June – fees are €70.
Missed classes from September – December 2020 term: There were some missed classes for Wednesday & Thursday groups last term – fees for these classes will include class credits from last term.

Click here for terms & conditions
Click here for updated Tennis Ireland Covid 19 guidelines

Schedule:
Children born 2012, 2013, 2014, 2015 & 2016: Monday 4-5pm Tuesday 3-4pm, Tuesday 4-5pm, Wednesday 3-4pm, Wednesday 4-5pm, Thursday 3-4pm, Thursday 4-5pm, Friday 3-4pm, Friday 4-5pm, Saturday 10am-11am & Saturday 1-2pm
Children born 2010 & 2011: Monday 4-5pm, Monday 5-6pm Tuesday 4-5pm, Tuesday 5-6pm, Wednesday 4-5pm, Wednesday 5-6pm, Thursday 4-5pm, Thursday 5-6pm, Friday 5-6pm & Saturday 2-3pm
Children born 2008 & 2009: Monday 5-6pm, Tuesday 5-6pm, Wednesday 5-6pm, Thursday 5-6pm, Friday 5-6pm & Saturday 2-3pm
Children born 2004, 2005, 2006 & 2007: Monday 6-7pm, Tuesday 6-7pm, Wednesday 6-7pm & Saturday 4-5pm
Groups: Small Groups of Max 8 players per coach
Book Online: Members can now book online using their login details at www.smartclubcloud.com. Once logged in you can see the coaching time and dates on offer through the "EVENTS" section. Please select and book for the group, day & time that suits best. If the group you select is not of the correct level of play, we will contact you to advise on other group options. If for any reason we cannot facilitate an alternative group you will be refunded.
Head of Household
Families are linked through the head of household who will see all related family members and be able to view and book coaching from their email address. Only 1 person can be "head of household" on the system. If you are not head of household you won't see events. So if you are the person most likely to book your child's coaching you may wish to email admin@greystonesltc.ie and be re-assigned as "head of household" so that you can do this.
Where there is no adult member but there is more than 1 junior member in a household, one of the children will be designated as Head of Household (usually the eldest child).
Sibling discount
If your children are "linked" through Head of Household and you book coaching for two or more children at the SAME TIME you will receive a sibling discount when paying online. The rate applied is 5% on your total purchase.
Junior Membership
You can now join GLTC online which will enable you to sign up for our coaching programme. Please remember when joining that the name, age and other details requested online are those of your child but with your email and mobile number!  Upon paying the membership fee which runs to December 2020 you will receive two emails from the Smart Club Cloud.  The first with your user ID to login and the second with your temporary password. Your user ID will be firstname.surname.xxxx (where xxxx is your membership number) eg john.smith.1234.The email comes from admin@smartclubsolutions.com so please add this to your contacts also. This will enable you to book your child's coaching as a member on www.smartclubcloud.com. immediately. You will get a separate email from the office welcoming you to the club (the office is open Mondays and Wednesdays and Thursday evenings).
TROUBLESHOOTING
Please check your spam/junk/promotions folder if you can't find your login.
If you use yahoo as an email address you may be delayed/not receive emails.
Are you using the correct user ID to login? Your user ID is firstname.surname.xxxx (where xxxx is your membership number) eg john.smith.1234. It is not your email address.
Please do not use internet explorer to login when booking or you may have problems as IE is sometimes not supported.
If this does not resolve your issues please contact Linda in the office admin@greystonesltc.ie and 01 – 2876505 during office hours.

FAQs on booking coaching
Login to www.smartclubcloud.com to book coaching
If you haven't supplied us with an email address you won't receive emails or be able to book online.

As a member you should have received 2 emails from SMART Club Solutions on 2 July or when you joined about activating your account. If you didn't receive these emails check your spam/junk/promotions folders.The two emails are
#1 with your login name (this is firstname.surname.membershipnumber) eg John.murphy.1234
#2 with your temporary password.

If you didn't receive a login please contact admin@greystonesltc.ie. Please also add the following email admin@smartclubsolutions.com to your address/contacts list to ensure that you receive these emails.
Events and coaching are payable by credit/debit card. Remember SMART does not store your credit cards details (this is to protect your privacy).
If you have any queries on junior group coaching please text Alan on 0872225298. If you have any queries on logging into SMART and your membership please contact admin@greystonesltc.ie and secretary@greystonesltc.ie