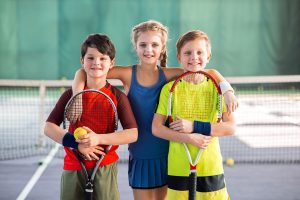 Junior Group Coaching
January – April Term 2022
Ages 5-16
Monday 10th January – Saturday 2nd April (12-week term)
No Coaching: Mon 21st – Saturday 26th February, Thursday 17th March
NB: If raining, classes will not run indoors but will be made up at the end of term. Classes may also be made up over the mid-term break and Easter holidays.
**Children who attended the September – December 2021 term keep their coaching place for the new term. We are currently running a waiting list for junior group coaching. To join the waiting list please text your child's name & date of birth to  Alan on 0872225298 .**
Online Payment for January to April Term: 
1. All Groups and times will remain the same as last term. Online payment is now available through your smartclub account.
2. Please select  "Junior Group Coaching January – April 2022 €120 Payment Only" option under "coaching classes"
3. If you are paying for a second coaching class for the same player, please select "Junior Group Coaching €120 Payment Only (for children paying for a second class)".
Please Note:
1. As we have a large waiting list for junior coaching, please complete coaching payment for the new term before Wednesday 5th January. From Thursday 6th January – players who are next on the waiting list will be offered any free coaching places that may become available
2. Junior group coaching is open to GLTC junior members only.
3. For any queries, please text Alan on 0872225298 and I'll come back to you as soon as possible.
Fees: €120 for 12-week term. 10% discount for 2nd child and above from the same family. Please make sure to book under your "Head Of Family" to secure the 10% discount. If you are unsure who is "Head of Family" please contact admin@greystonesltc.ie.
Schedule: Coaching groups typically run Monday to Friday afternoons from 3-7 pm and Saturdays from 10am-3pm.

Groups: Small Groups of Max 8 players per coach
Progressive Tennis: G.L.T.C uses Red, Orange, Green & Yellow tennis balls on the most appropriate size court to maximize your child's development and to help players learn to Serve, Rally & Score from an early age.
Junior Membership
You can now join GLTC online. Please remember when joining that the name, age and other details requested online are those of your child but with your email and mobile number!  Upon paying the membership fee which runs to December 2022 you will receive two emails from the Smart Club Cloud.  The first with your user ID to login and the second with your temporary password. Your user ID will be firstname.surname.xxxx (where xxxx is your membership number) eg john.smith.1234.The email comes from admin@smartclubsolutions.com so please add this to your contacts also. This will enable you to book your child's coaching as a member on www.smartclubcloud.com. immediately. You will get a separate email from the office welcoming you to the club (the office is open Mondays and Wednesdays and Thursday evenings).