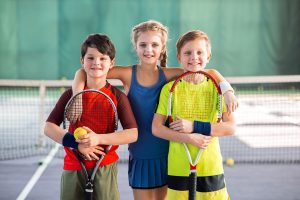 Junior Group Coaching
September – December 2021 
Monday 13th September – Saturday 11th December (12-week term)
No Coaching: Monday 25th October – Saturday 30th October (Mid-term)
Ages 5-16yrs
**Registration is now closed. If you are still interested to join junior group coaching, please text your child's name & date of birth to  Alan on 0872225298.**
Registration:
Step 1: Register for junior coaching here from Thursday 26th August 6 pm to Friday 3rd September 9 pm.
Step 2: We will contact you to advise on the best group for your child's age & ability. (NB. We cannot guarantee the day or time of class).
Step 3: If you accept the coaching place offered for your child,  we will send you a payment link to complete the booking for the term. If for any reason the day or time does not suit, we will try to offer an alternative group on a day/time that suits.
Step 4: Complete booking by making online payment through your smart club account. Term starts the week of Monday 13th September.
Please Note:
1. Priority booking will be given to all players who attended the April – June 2021 term,  but you must register before Friday 3rd September.
2. Registration is limited to the first 400 registrations. If there are more than 400 registrations, we will also try to offer a coaching group but we cannot guarantee this place.
3. Junior group coaching is open to GLTC junior members only.
4. New members: If you attended coaching last term or you attended one of our summer tennis camps, there is no need to book an on-court assessment. If you are a new junior member, please text Alan to book an on-court assessment, so that we can offer the best group for your child's age & level of play.
5. Non Members: Junior Group coaching is open for GLTC members only. Non-members may still complete the registration form, and if we can facilitate a coaching place, you will need to sign up for junior membership to complete your booking. Please note, priority for junior coaching places will be considered in the following order: 1.Junior members who attended the April – June term. 2. Junior Members. 3. Non-members who would like to join the coaching programme.
6. For any queries, please text Alan on 0872225298 and I'll come back to you as soon as possible.
Fees: €120 for 12-week term
Schedule: Coaching groups typically run Monday to Friday afternoons from 3-7 pm and Saturdays from 10am-3pm.

Groups: Small Groups of Max 8 players per coach
Progressive Tennis: G.L.T.C uses Red, Orange, Green & Yellow tennis balls on the most appropriate size court to maximize your child's development and to help players learn to Serve, Rally & Score from an early age.
Junior Membership
You can now join GLTC online which will enable you to sign up for our coaching programme. Please remember when joining that the name, age and other details requested online are those of your child but with your email and mobile number!  Upon paying the membership fee which runs to December 2020 you will receive two emails from the Smart Club Cloud.  The first with your user ID to login and the second with your temporary password. Your user ID will be firstname.surname.xxxx (where xxxx is your membership number) eg john.smith.1234.The email comes from admin@smartclubsolutions.com so please add this to your contacts also. This will enable you to book your child's coaching as a member on www.smartclubcloud.com. immediately. You will get a separate email from the office welcoming you to the club (the office is open Mondays and Wednesdays and Thursday evening