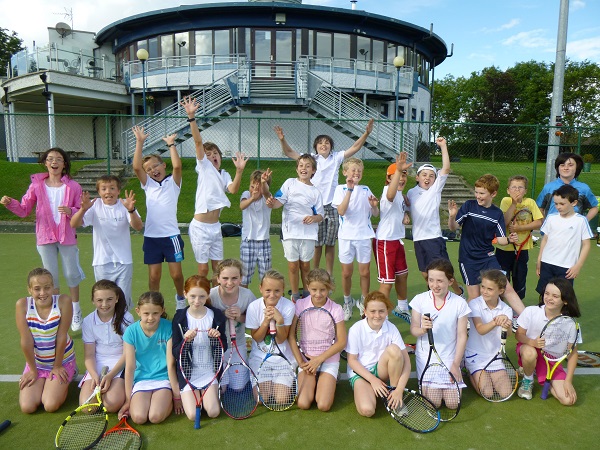 Summer Tennis Camps 2023
Age 5-14yrs
Fee: Members €89
Non-Members €99
Member Booking: Online booking opens Monday 24th April at 10am. Booking is online only through your smart club account. Please be sure to have your username and password at hand and that your membership is up to date.
Non-members Booking:  Online booking for non-members goes live here on Wednesday 26th April at 10am. Click here for non-members booking link.
Tennis Rackets:  available to borrow (free of charge) each day
For any queries on Summer Camps: please text Alan on 0858675860 
Camp Dates & Times:
Camp 1A Morning  (10.15am -1.15pm): Monday 3rd July – Friday 7th July
Camp 1B Afternoon ( 2.15pm – 5.15pm): Monday 3rd July – Friday 7th July
No Camp: Monday 10th – Friday 14th July due to Junior Open Tournament
Camp 2A Morning  (10.15am -1.15pm): Monday 17th July – Friday 21st July
Camp 2B Afternoon ( 2.15pm – 5.15pm): Monday 17th July – Friday 21st July
Camp 3A Morning  (10.15am -1.15pm): Monday 24th July – Friday 28th July
Camp 3B Afternoon ( 2.15pm – 5.15pm): Monday 24th July – Friday 28th July
Camp 4A Morning  (10.15am -1.15pm): Monday 31st July – Friday 4th August
Camp 4B Afternoon ( 2.15pm – 5.15pm): Monday 31st July – Friday 4th August
Camp 5A Morning  (10.15am -1.15pm): Tuesday 8th August – Friday 11th August*
Camp 5B Afternoon ( 2.15pm – 5.15pm): Tuesday 8th August – Friday 11th August*
Camp 6 Morning Only (10.15am -1.15pm): Monday 14th August – Friday 18th August
Camp 7A Morning  (10.15am -1.15pm): Monday 21st August – Friday 25th August
Camp 7B Afternoon ( 2.15pm – 5.15pm): Monday 21st August – Friday 25th August
* Camps 5a & 5B are for 4 days only. Fee for Camps 5A & 5B: Members €72, Non-Members €79