NEW July 2021 – Adult Group coaching lessons. Cost €25 for 4 weeks. Classes of 8.
2 new classes on Thursday 7pm  beginners/improvers 1 and Thurs 8pm improvers 3. Bookings open Thurs 1 July 9pm.
Our tennis coaching is fun, welcoming and a great way get into tennis and generally improve your fitness and tennis. Our tennis coaching attracts all levels and best of all you'll have an immediate group of fellow players of similar level to arrange games with. 
Non members can join and pay for classes straightaway on www.smartclubcloud.com Check out our membership rates and why you should join Greystones LTC now. You can book courts, start playing and book coaching within minutes of joining on www.smartclubcloud.com. 
Not able to login – check out troubleshooting online booking
Coaching Classes – Times and Dates
Choice of classes and levels. Each class has its own whatsapp group. Note if weather is poor, classes may be cancelled. You will be advised by whatsapp if this is the case. As a result the finishing times of the 4 week term are weather dependent and may be extended a week.  More classes may be added if  there  is  demand.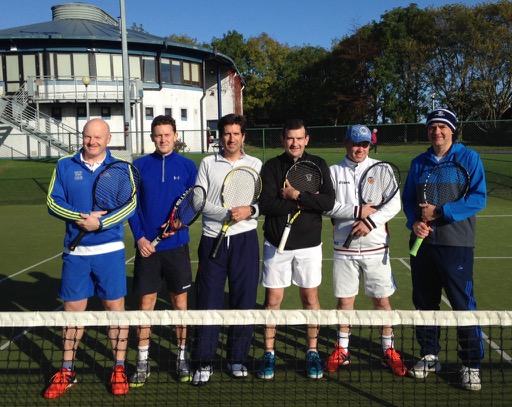 | | | | | | |
| --- | --- | --- | --- | --- | --- |
| Coach | Group | Levels (Guide below) | Starts on/Time | Status Sun 4 July | Dates* |
| Michael | Mixed | Beginners/improvers | Wed 7 July 6pm | 1 space | 3 weeks left |
| Therese | Ladies | Beginners/improvers 1 | Thurs 8 July 7pm | SOLD OUT | 8,15, 22 and 5 August |
| Therese | Ladies | Improvers 3 | Thurs 8 July @8pm | SOLD OUT |  8,15, 22 and 5 August |
Level Guide
There are varying levels of beginners through to improvers and league – hopefully you might find yourself within these descriptions!!
1) Beginners – for those who are new to tennis or who haven't played much before or want to go beyond watching tennis at Wimbledon once a year! You probably haven't done one of our coaching courses before or if you have you haven't been playing long and feel you'd benefit from doing the course again to gain more confidence before moving to the next level and playing some matches.
2) Improvers 1 – for those who have done our beginners course and have been playing a few months. You might have played before regularly (though not necessarily at a competitive level) and are coming back. You want to improve your tennis strokes so that you are comfortable playing socially and the odd competitive match.
2) Improvers 2 – for those who are play tennis regularly for about 6 months. You probably have done our coaching courses before at beginner/improver 1 level. You might have played before and are back playing tennis. You are keen to get more competitive and may have played some club competitions such as chick league.
3) Improvers 3 – if you've been playing about a year on a regular basis and have completed a couple of coaching courses with us at beginner/improver level. Or you might have played at a good level before as a younger player and you're interested in being competitive again. You are looking to improve your game and play more competitively.
4) League class 4 & up – If you've been playing for a number of years and compete for the club in leagues. This class is for both men and women. League ladies class 4 and up and men class 6 and up.