We held our bumper club draw last Friday 11 December – Congratulations to all the winners of €1000 and the attendance prizes of €100. Great prizes and great odds! Why not sign up for 2021? Direct debit and pay in full options available.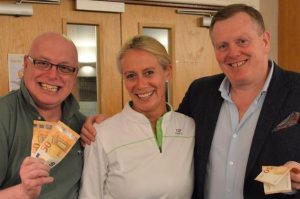 Jackpot Winners €1000
Mary Byrne
Averil Gunning
Mark Robinson
Dave and Martina Kenny
The Byrne Family
Pauline and TJ Foley
Attendance Prize Winners of €100
Dermot and Rosemarie Devereux x2
Nicola Hennessy x2
Fiona Keating
Sheena Gogarty
Paul McKnight and Deirdre Keyes
Emma O'Brien Group
The Club Draw is used to support capital projects in the Club.
Join the club draw 2021