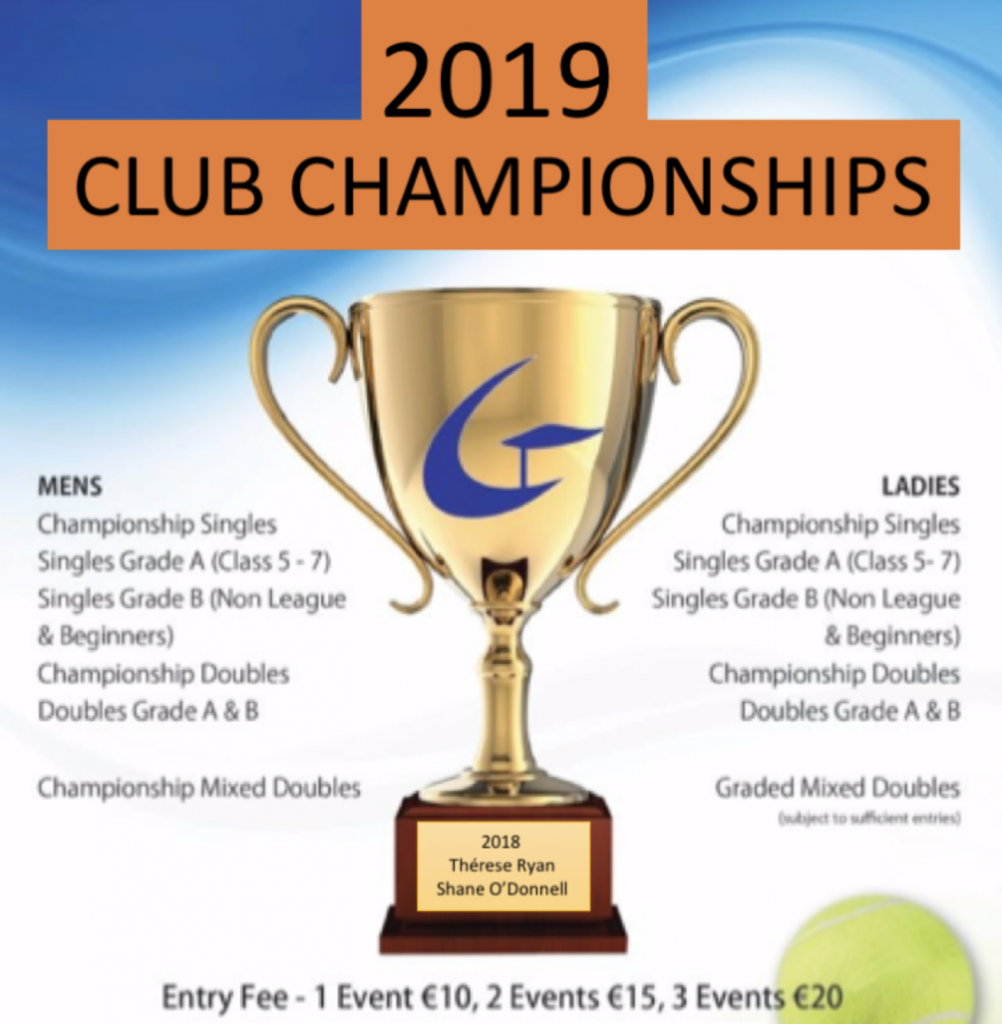 The draw is out! With nearly 100 entries we are going to have a busy few weeks ahead.
Apologies for those who are not participating if you find more courts than usual occupied. Please take a look at the daily schedule on the board before going on court and try not to kick off those who are playing a championship match.
For those in the C'ships, please try to play your matches at the scheduled time. If that is not possible you need to play before the next scheduled round. Let the captains know as soon as you have agreed on a new date (087 050 1938).
If you haven't paid your entry fee yet, make sure to bring it along for your first match and give it to one of the captains or drop it into the office.
Also, make sure to have sufficient credit on your SmartCard to pay for lights if your match is on in the evening.
Best of luck to all and, most of all, enjoy – not only the tennis but also the socialising in the bar!
Doreen and Karsten