Adult Group Coaching Lessons
New 4 week term starting the week of Monday 23rd October. €40 for 4 weeks. Online booking opens Saturday 14th October at 10am.
Our tennis coaching is fun, welcoming and a great way get into tennis and generally improve your fitness and tennis. Our tennis coaching attracts all levels and best of all you'll have an immediate group of fellow players of similar level to arrange games with.
Online booking is through the "coaching" tab on your smartclub account
Coaching Classes – Times and Dates
Please See Below for a guide to Group "Levels"
See Level Guide below to see which class best matches your level of play. Each class has its own whatsapp group. Note if weather is poor, classes may be cancelled. You will be advised by whatsapp if this is the case. Finishing times of the 4-week term are weather dependent and may be extended at the end of term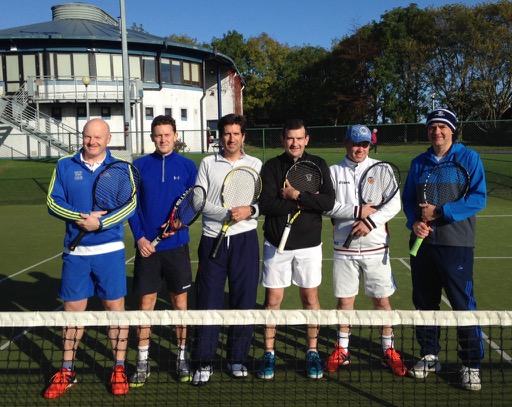 Classes: 
Monday 7-8pm: Men Level 2 , Men Level 3
Tuesday 7-8pm: Ladies Level 2, Ladies Level 3
Tuesday 8-9pm: Ladies Level 4, Ladies Level 5
Wednesday 7-8pm: Men Level 4, Men Level 5
Wednesday 8-9pm: Ladies Level 1, Ladies Level 2
Thursday 10-11am: Ladies Level 2, Ladies Level 3
Thursday 7-8pm: Men Level 2, Men Level 3
Thursday 8-9pm: Men Level 3, Men Level 4
Friday 6-7pm: Men Level 5 & 6, Ladies Level 5 & 6
Friday 7-8pm: Ladies Level 1, Ladies Level 2
GLTC Coaching and Club Matchplay Grading Levels
Our Level Grading is designed to help our members identify relevant coaching courses and club matchplay competitions in which to participate and to find other players of a similar level with whom to coach and play. It also sets out a pathway to potentially improve your game to the next level. For Adult Coaching Groups, members are encouraged to self-rate their level as close as possible to your standard of play. Your coach can also help to advise the best level for your game.  This really helps us to run the best coaching groups possible.
Level Guide
Level 1: Beginner. Brand new to tennis or just starting. Basic strokes need developing. Working on rallying the ball over and in. Finds it difficult to read the oncoming ball. Rally Speed: Slow.
Level 2: Basic strokes are in place but need developing. Can maintain a rally and move the opponent a little. Understands basic court positioning but has difficulty reading the oncoming ball. Rally speed: Slow to Steady. Summer League: Non-League / Class 8
Level 3: Basic strokes in place and starting to understand different spins. Can maintain a rally, move the opponent and start to control the ball to the opponent's weakness. Can position their feet well on the baseline but struggle when approaching or at the net. Rally speed: Slow steady to Medium. Summer League: Class 6/7
Level 4: Basic strokes are well established and can play with topspin on some shots. Forehand and Serve starting to develop more power. Can rally consistently, move the opponent and play to the opponent's weakness. Good movement and positioning in all areas of the court. Rally speed: Medium. Summer League: Class 5
Level 5: Most strokes are solid and can use spin effectively. Starting to develop tactical strengths and patterns of play, can move opponent and target the opponent's weakness. Strong and fast movement and court positioning. Good anticipation of the oncoming ball and good balance on rally balls. Rally speed: Medium/Fast. Summer League: Class 4
Level 6: All strokes are solid and use of spin where appropriate. Tactically sound in all situations of play. Very good positioning to the ball with good footwork and reading of the game. Rally speed: Medium / Fast. Summer League: Class 3/2
Level 7: Technically sound on all strokes. Tactically smart and able to vary tactics according to the opponent. Rarely gets out of position. Experienced high-level match player at regional and national open tournaments. Rally speed: Fast. Summer League: Class 1/2
Contact: Alan 0858675860